FISH FROM GREECE are born and bred in the crystal-clear waters of the Greek seas.
They proudly carry the FISH FROM GREECE identity that certifies they have been responsibly and expertly raised at the fish farms of HAPO members, stringently following E.U. regulations and with complete transparency.
The epitome of freshness, FISH FROM GREECE offer superior quality and excellent nutritional value, fished daily by specialist professionals, with respect for the most rigid global standards.
FISH FROM GREECE is a seal of freshness, Greekness and safeness, trusted by buyers and consumers the world over.
Your voyage around the wonderful world of fresh, Greek aquaculture fish begins here.
Welcome to FISH FROM GREECE.
Learn more about HAPO
Qualities
1
Sparkling Freshness
From the deep blue waters to your dining table, the vivid colors that characterize FISH FROM GREECE reflect the sparkle and purity of the Greek sea. Fresh Greek farmed fish, branded FISH FROM GREECE, are delivered to their destination swiftly and safely, maintaining their nutritional value, quality characteristics, excellent flavor and freshness.
2
Delicious Taste
Under the bright, warm sun, where the Mediterranean climate meets the crystal-clear sea, fresh Greek fish grow in an abundant and pristine environment, imbued with the flavors and aromas of Greece. FISH FROM GREECE is recommended as the basis for gastronomic experiences that express the delicious richness and delicacy drawn from the deep-rooted tradition and culinary wealth of Greece.
3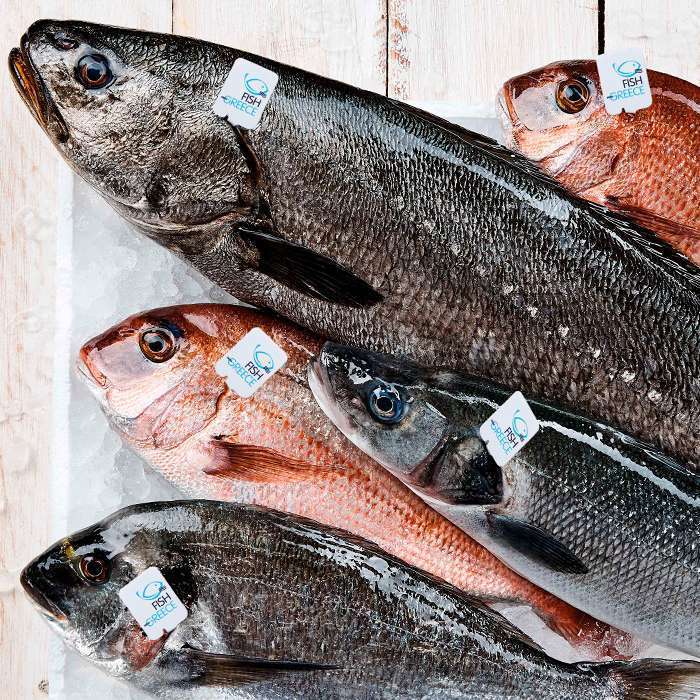 Healthy Nutrients
Fish has always been a staple of the traditional Greek diet. Its frequent consumption is recommended by leading physicians and nutritionists worldwide. Brimming with natural goodness, FISH FROM GREECE is an excellent source of high-quality proteins, Omega-3 fatty acids, vitamins and minerals (calcium, phosphorus, magnesium, potassium etc.) and trace elements (iron, zinc, iodine etc.). International studies link the consumption of fresh fish to good health, well-being and longevity.
4
Excellent Quality
From high-tech hatcheries to state-of-the-art packing facilities, FISH FROM GREECE are fed exclusively with GMO-free, certified feed of high nutritional value. FISH FROM GREECE are harvested and packed with great care and are swiftly transported to local and global markets, using refrigeration methods that ensure the cold chain throughout the entire process. By adhering to the strict European legislation and best aquaculture practices, it is guaranteed that healthy, fresh, high-quality FISH FROM GREECE reach the final consumer with their nutrients and superior taste intact.
SUSTAINABILITY
A responsible, scientific, sustainable strategy that guarantees our seas may continue to generously offer their treasures for generations to come.
CERTIFICATION
HAPO has developed the Private Certification Protocol FISH FROM GREECE that ensures the high quality of fresh Greek farmed fish and exemplifies responsible aquaculture practices, while contributing to sustainable development and the strengthening of the position of its member-producers in the domestic and international markets.